Halloween Family Concerts— October 28 & 29, 2017
"Tour of the Orchestra" and Concert at 3
p.m.
Saturday October 28
CSU-East Bay University Theatre
25800 Carlos Bee Blvd., Hayward
Sunday, October 29
Cañada College Main Theatre
4200 Farm Hill Blvd, Redwood City
$30 adult ($35 at door), $15 children
Tickets are available online until the evening before the concert (subject to availability), and otherwise at the door. There are no Senior, Student, or Free Child tickets for this event.
Come in costume for this concert. We will too!
Please be sure to order tickets for the correct date!
Saturday, October 28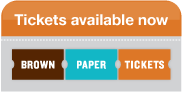 Sunday, October 29